Research-backed tools, exercises and guides built on proven Cognitive Behavioural Therapy.
Reduce symptoms, manage thinking, proactively improve their mental wellbeing.
A layer of support tools for organisations to build healthy and productive workplaces.
We'll help you build a healthy and productive workplace

Foster personal development

Enhance collective performance

Attract, engage and retain top talent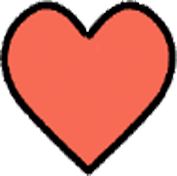 Deliver duty of care

Develop a culture of wellbeing
The Companion App
We're the work-focused CBT app that helps employees manage their symptoms and improve the way they think.
Our tools, guides and exercises are proven to reduce the symptoms of work-related stress and anxiety and help SMEs place mental wellbeing at the heart of their company culture.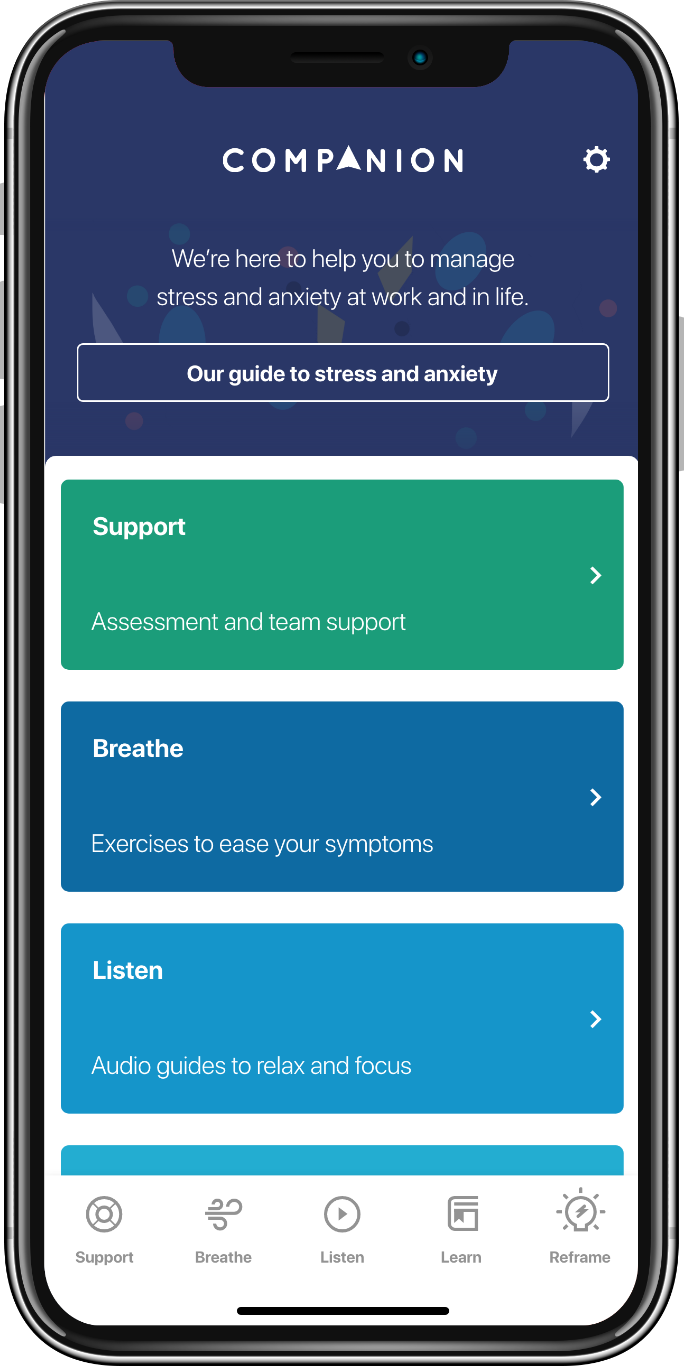 Breathe
Our interactive breathing exercises can be used pro-actively before stressful situations or events to reduce the impact of stress and anxiety.
Our simple to follow Rebreathing and Box Breathing exercises are based on proven CBT.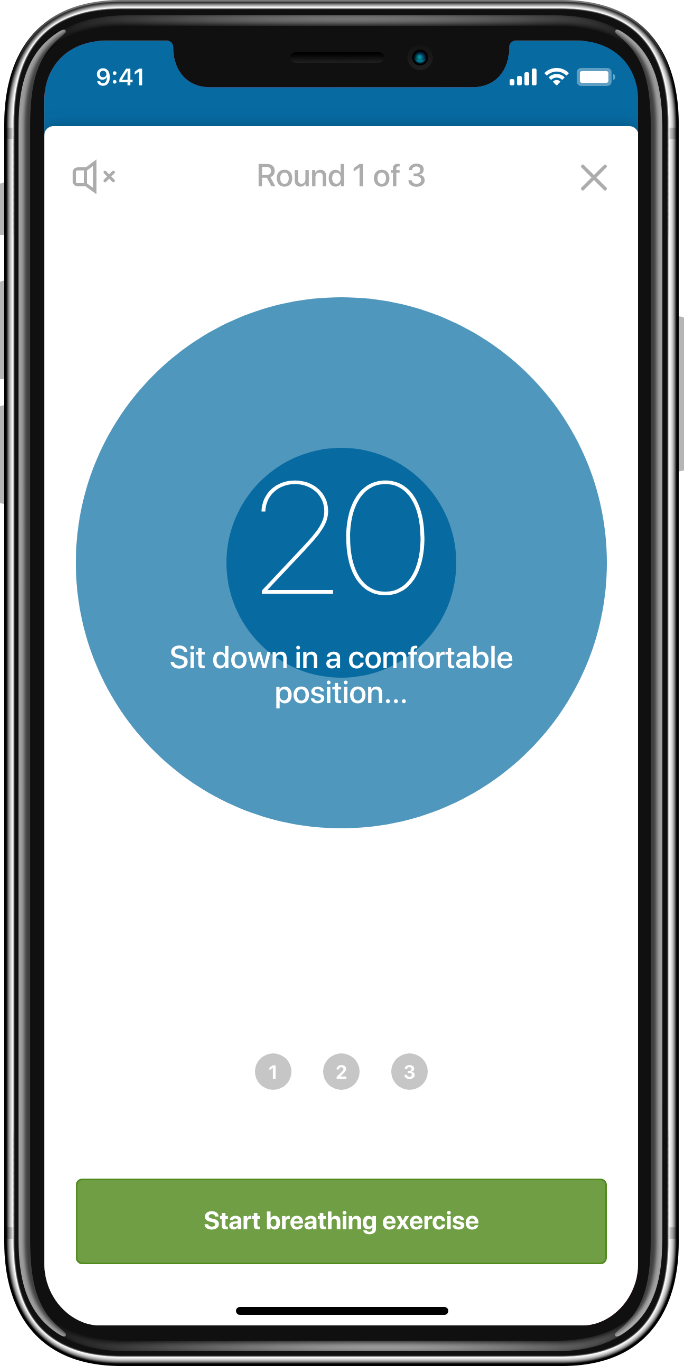 Listen
Employees can access over 50 audio guides designed to reduce symptoms and help improve work-related thinking and mental resilience.
Our guides range from mindfulness practices through to guidance for goal setting, understanding burnout, managing problematic thinking and more.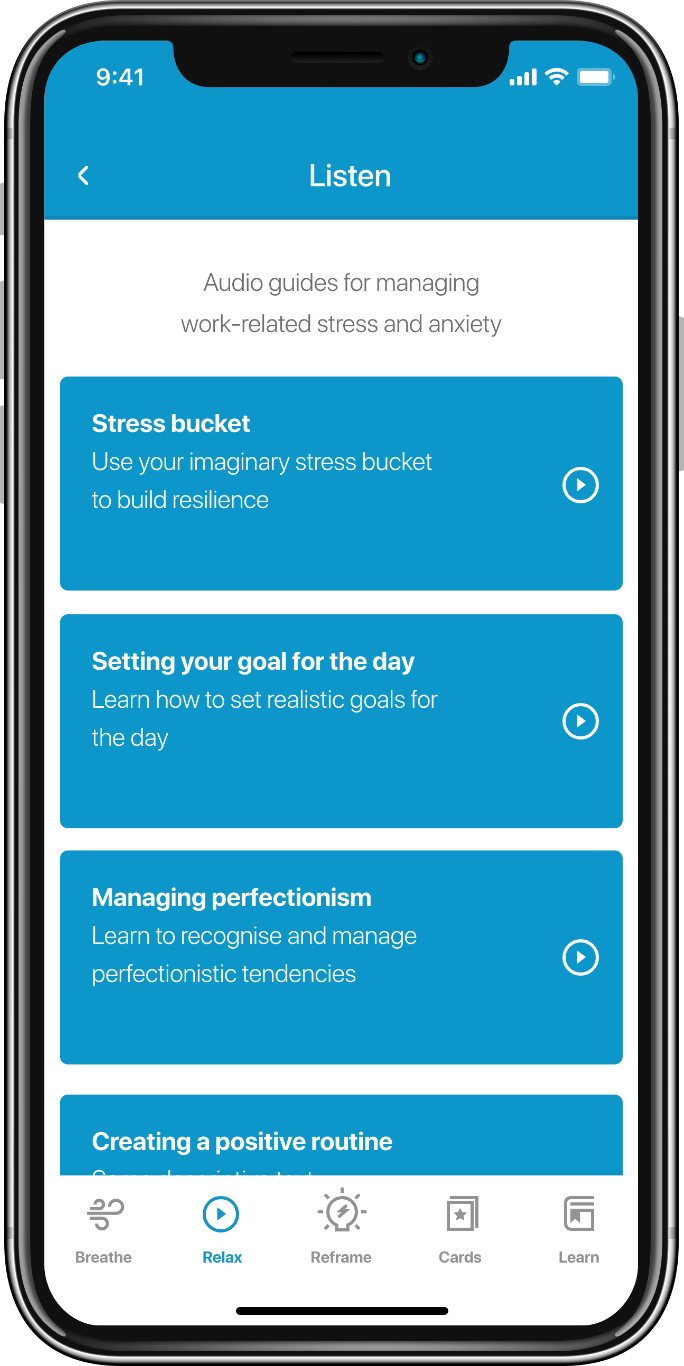 Learn
Bitesize, digestible written strategies for common work-related challenges, complement our audio guides.
Informative and actionable, our strategies cover the common causes of stress and anxiety in the workplace, from managing pressure at work through to understanding challenges like imposter syndrome.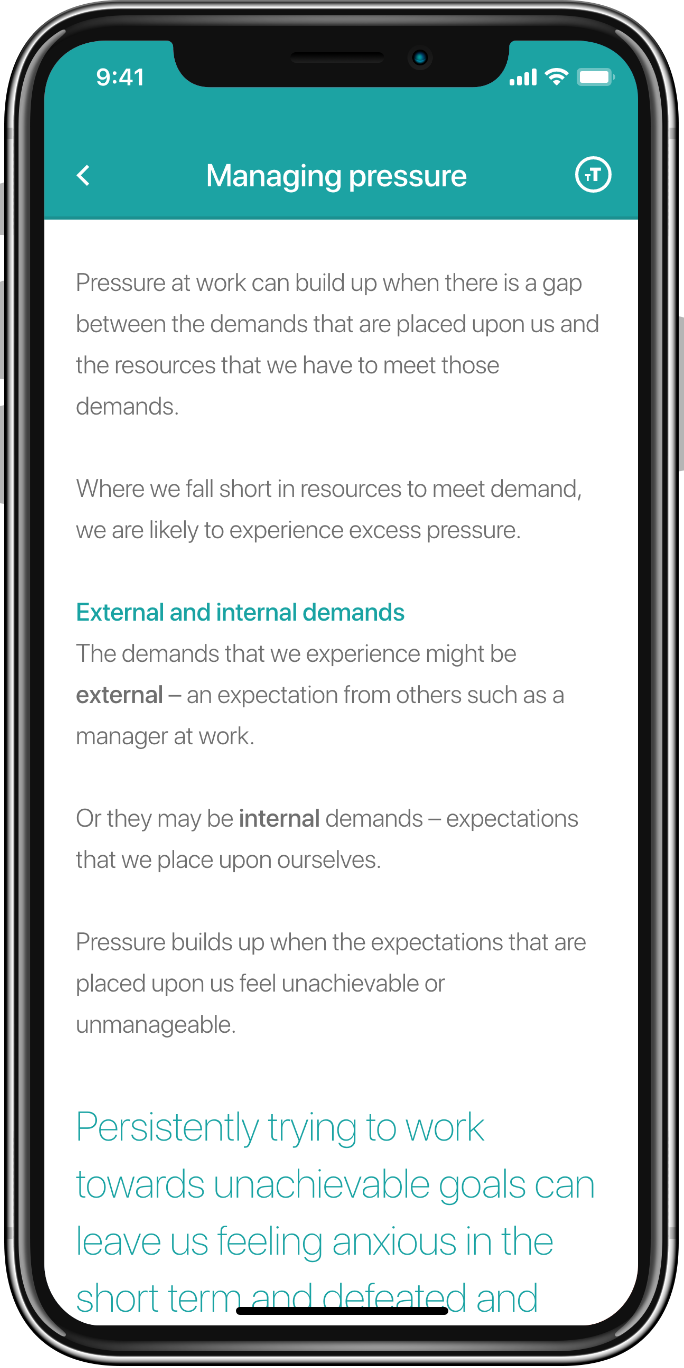 Support
Our stress and anxiety questionnaire can help employees understand how they're doing and signpost them to relevant team and national support.
SMEs can add personalise the team content, helping to signpost employees to team focused support, resources or events.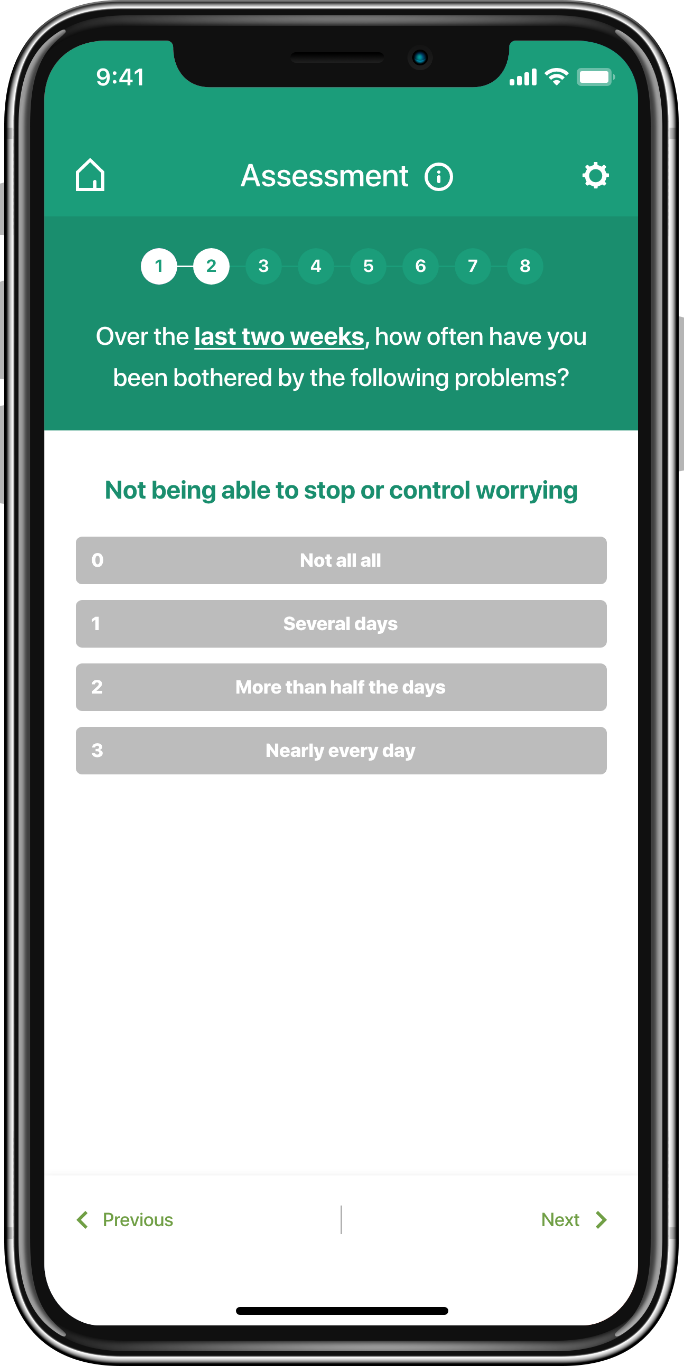 "The app has been a great support to our team during the recent lockdowns."
"It's so perfectly complementary to the CBT I'm already having outside of work. It's been really helpful during an incredibly difficult time for me and my family."
"Companion has not only become a key component of our onboarding process - existing employees love it too!"
Listen to one of our audio guides
Switch off at the end of the working day with our free audio guide. Want to hear more?
Companion includes 50+ guides for managing all aspects of work-related stress and anxiety.
Switching off
An audio guide for switching off from work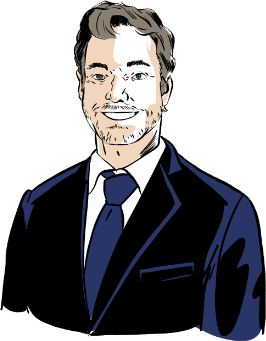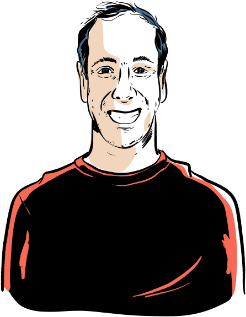 How we got here
Companion was created by psychologist Dr Robin Hart and his former patient and product designer, Dan Bladon. Dan met Robin when he was struggling with disruptive thinking triggered by work and health-related challenges.
Robin introduced Dan to the world of Cognitive Behavioural Therapy (CBT) and helped get him back on track.
Later on, Dan wanted to create a supportive tool, based on CBT, to help people in similar situations and whom better to do it with than the psychologist who got him started!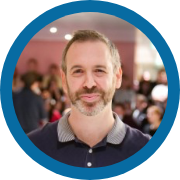 Connect with Dan

Register your team today
Sign up today in three steps, and your employees could be using Companion within the hour.
1. Register your team
2. Confirm your email address
3. Share the sign up link
7-day free trial, no credit card required, no long-term commitment, £99 per team per month, add up to 250 employees
Register your team
12.8 million
working days lost in 2019 in the UK
44%
of all work-related ill health, 600,000 people affected
We understand the challenges SMEs and their people are facing
Whether it's pressure, burnout, imposter syndrome, job insecurity, remote working or the relentless pace of the rat race, something needs to give.
Our NHS-approved app is proven to reduce stress and anxiety levels and help your people make the most of their time spent working.
Let us help you place mental wellbeing at the heart of your company culture.
Register your team