Personalised mental wellbeing plans full of actionable strategies create by our team of experts
Interactive online workshops that teach employees the critical concepts and approaches needed to cope with the most demanding of days
Reinforce the training with access to our library of 300+ audio guides across 40 mental wellbeing topics
Title
Stress & Anxiety Companion
The perfect partner
Learn how to handle even the most difficult days.
From office politics to imposter syndrome, COVID restrictions to hybrid working, the modern workplace can be pretty stressful sometimes.
Our app will give you the guidance, the tools and the support you need to take on even the most demanding days.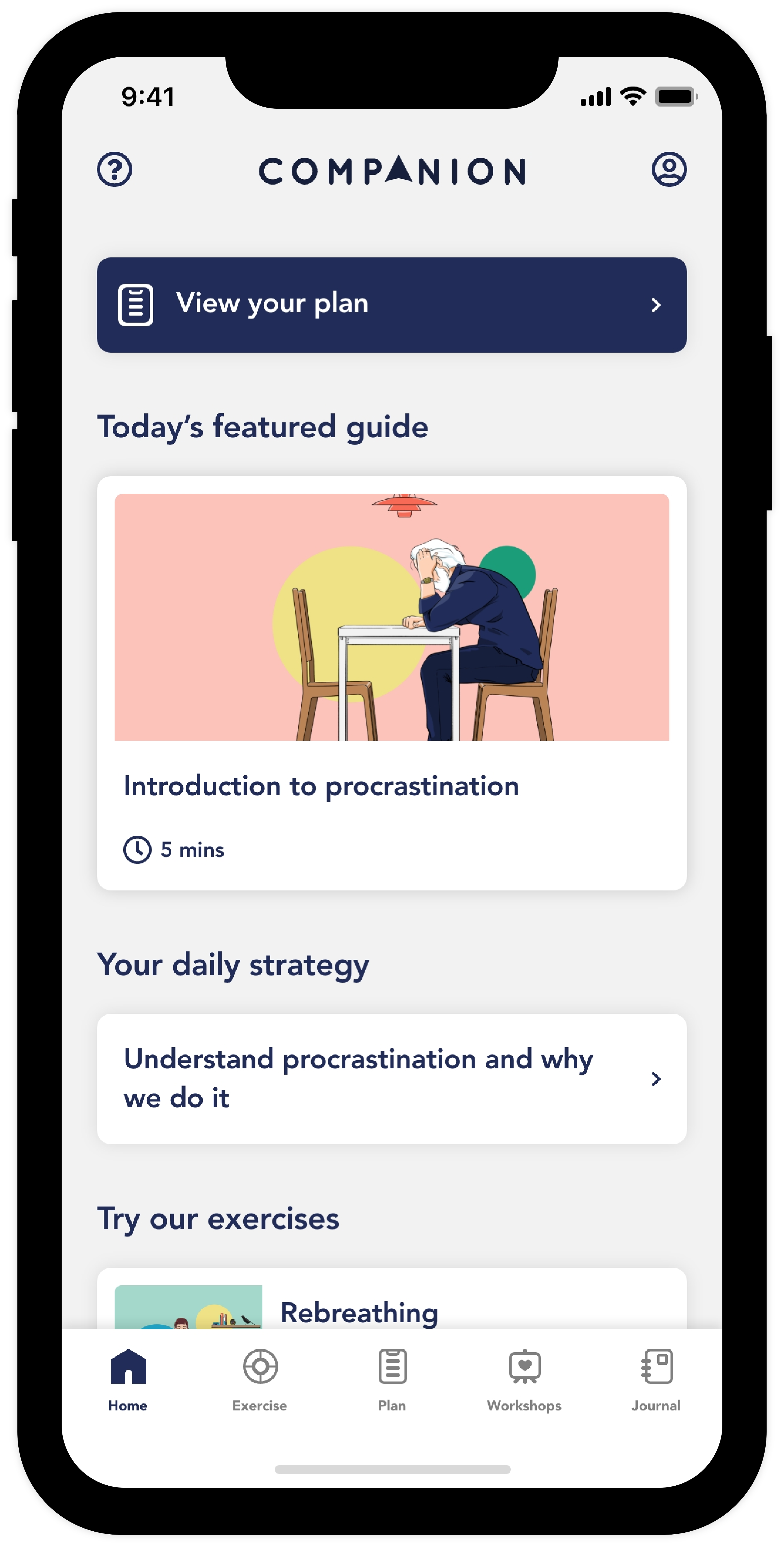 It's all about you
Personalised mental wellbeing plans
Create your personalised mental wellbeing plan full of actionable strategies written by our team of experts.
Receive a daily strategy prompt each morning helping you to build healthy habits.
Update your plan whenever your needs change.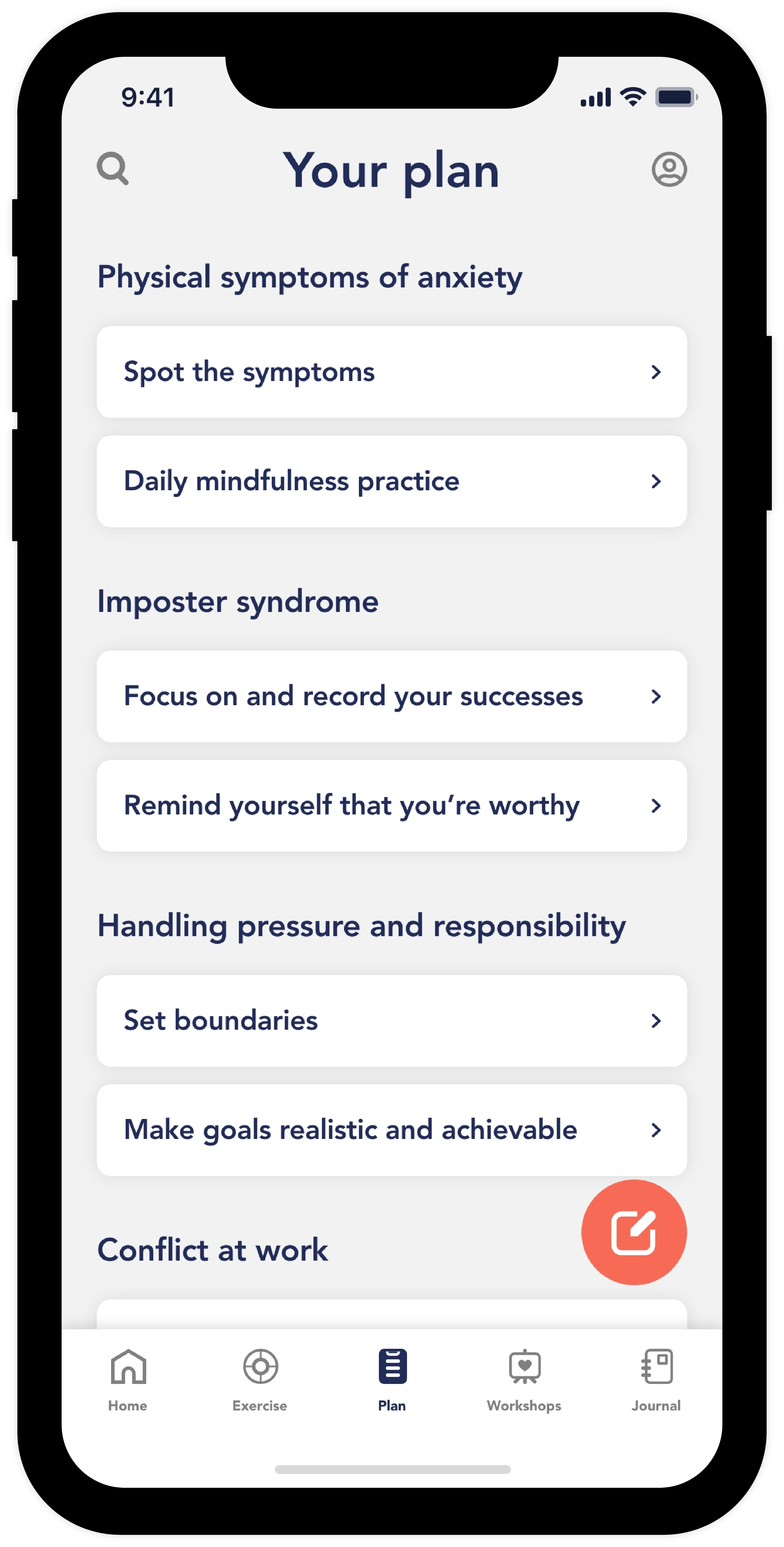 Instant expertise
A huge library of expert advice
Companion's library of expert audio guides is constantly being updated, and right now there are 300+ guides covering over 40 different topics.
If you want to learn about stress, discover how to communicate more effectively or find a better work/life balance, there's an expert audio guide just for you.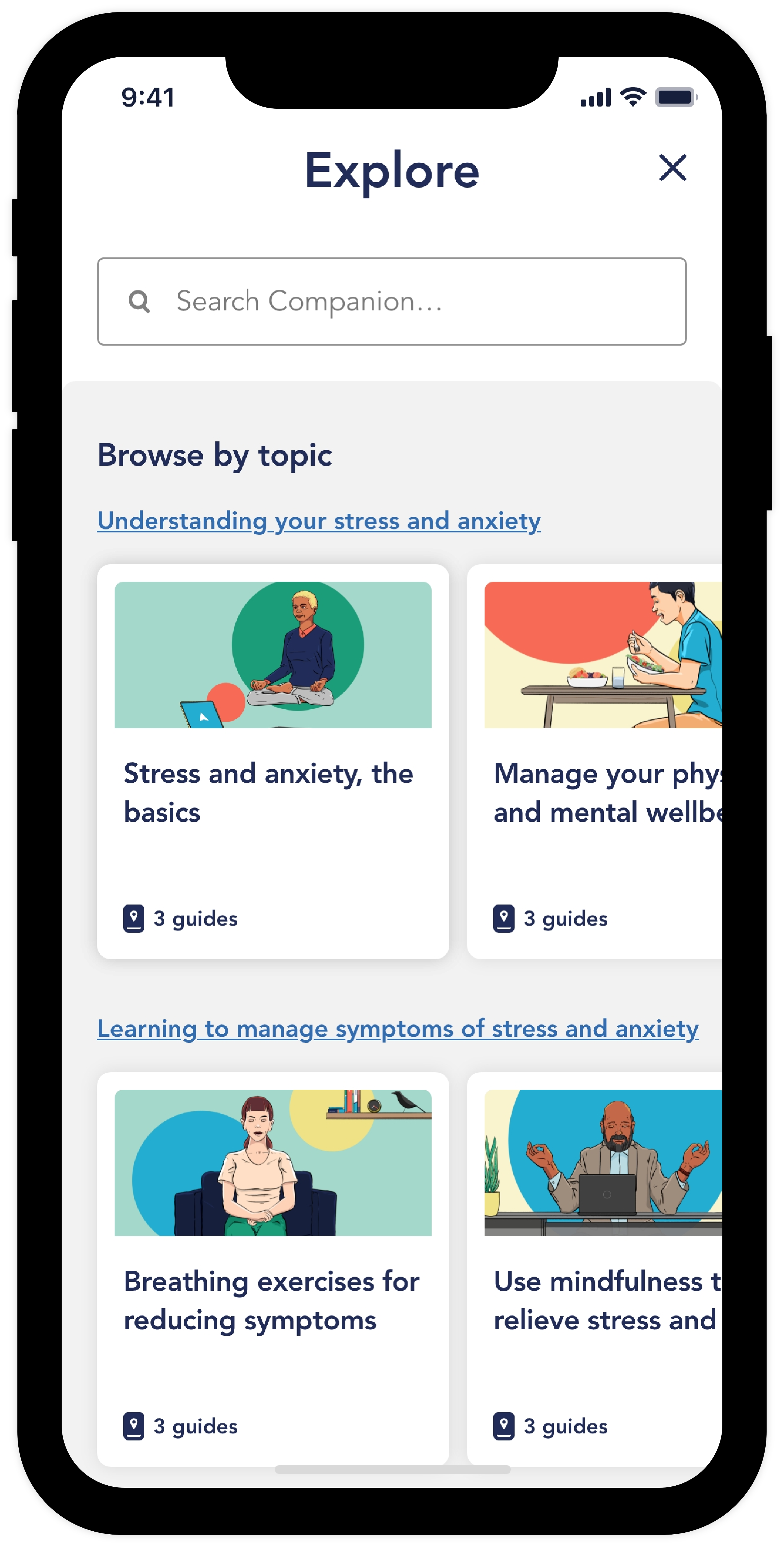 Interactive, online workshops
Live support from our experts
Our online workshops are the perfect combination of information, interaction and critical concepts you can use to manage your mental wellbeing in and out of work.
Register for each session in the app and then access the presentation, recording and strategies discussed afterwards.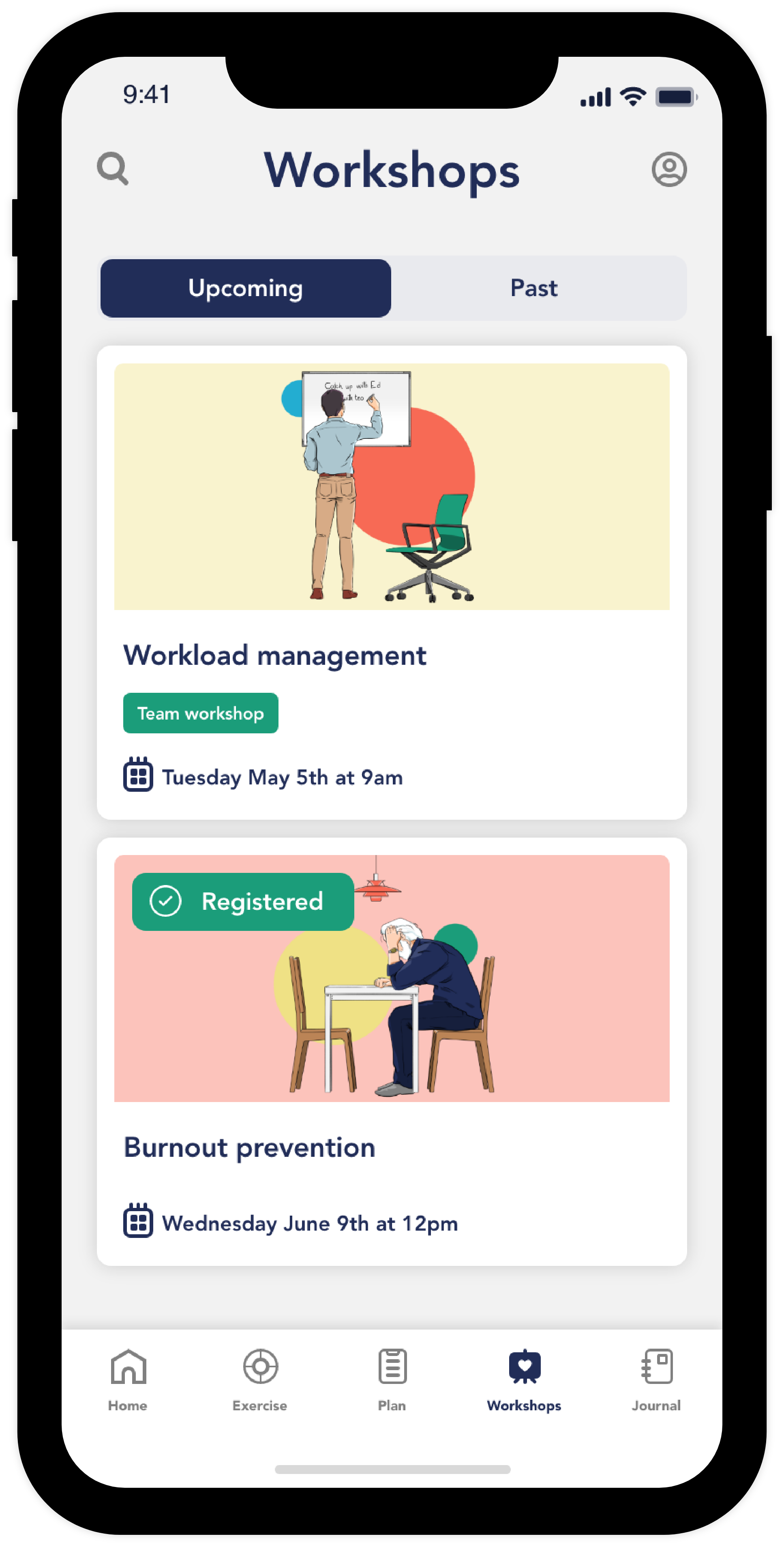 Feel better forever
Learn strategies that'll help you throughout your career
Companion will teach you strategies that you can use to cope with whatever your working life throws at you.
By learning why you feel the way you do, you'll discover effective ways to improve your workplace wellbeing not just in the short-term, but in the long-term too.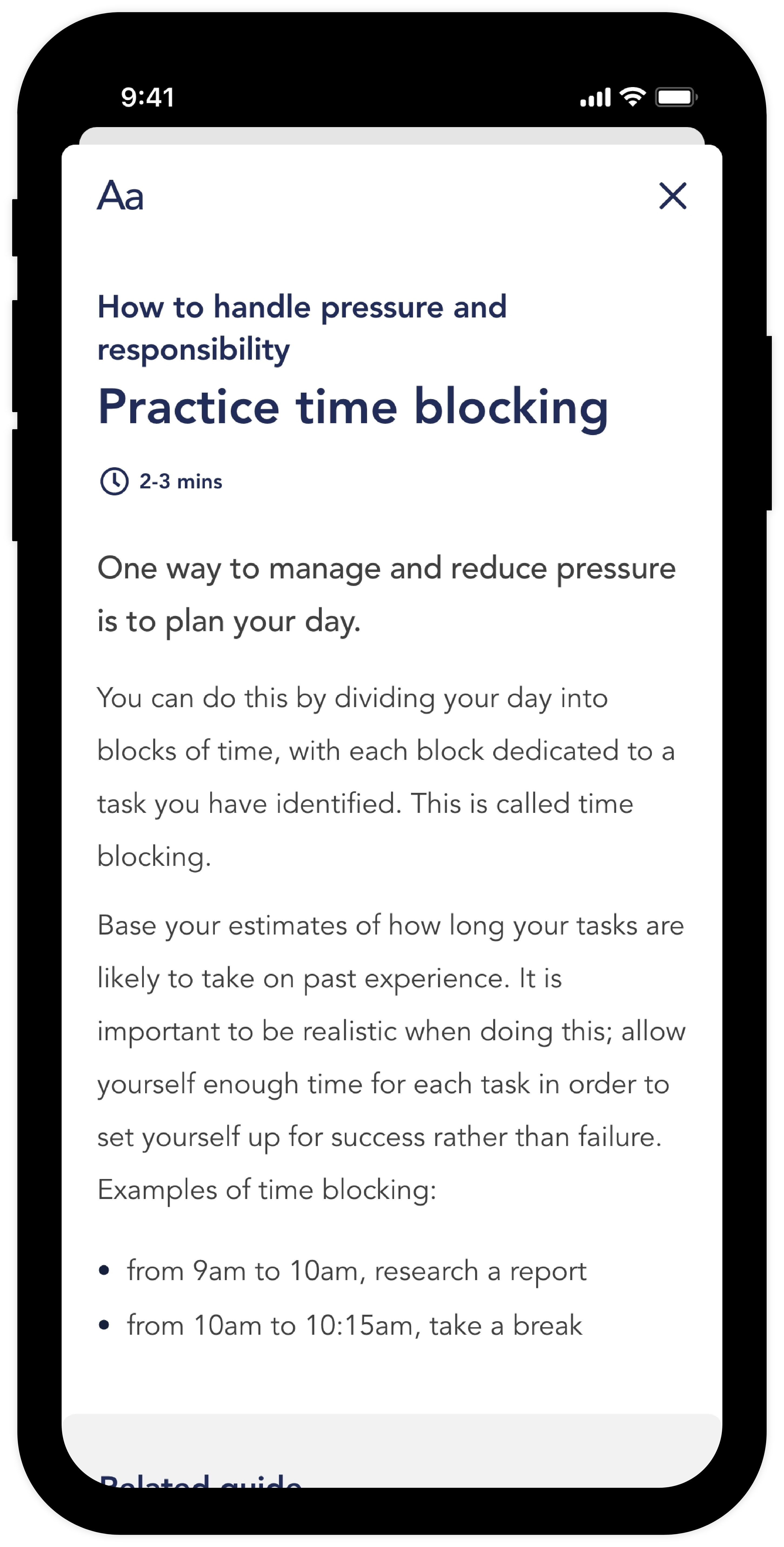 Don't just take our word for it
Companion is helping all kinds of people both feel better and do better.
The speed and efficiency that we were able to roll Companion out across the company was impressive. We started to hear great feedback from our employees from Day 1. Our employees loved the app, so when we rolled out the workshops our employees jumped at the hands on approach to the content and strategies and we're excited about integrating it all into our workplace.
As a global tech business operating in our new post-COVID agile working environment, our Companion relationship has been fantastic in assisting with our mental wellbeing training through meaningful and engaging online workshops. Having the experts on hand to provide relevant to our teams, and focus on the areas where they need it most, adds another dimension to taking care of people.
Companion is a core component of our team wellbeing strategy. Our employees are empowered with information and tools to proactively and confidentially manage their own mental health, while the workshops delivered are invaluable in ensuring the topic of mental health and our continuous learning around this remains at the top of our corporate priorities.